Interior Design
PATTERN language

Client: HSBC, Buffalo, New York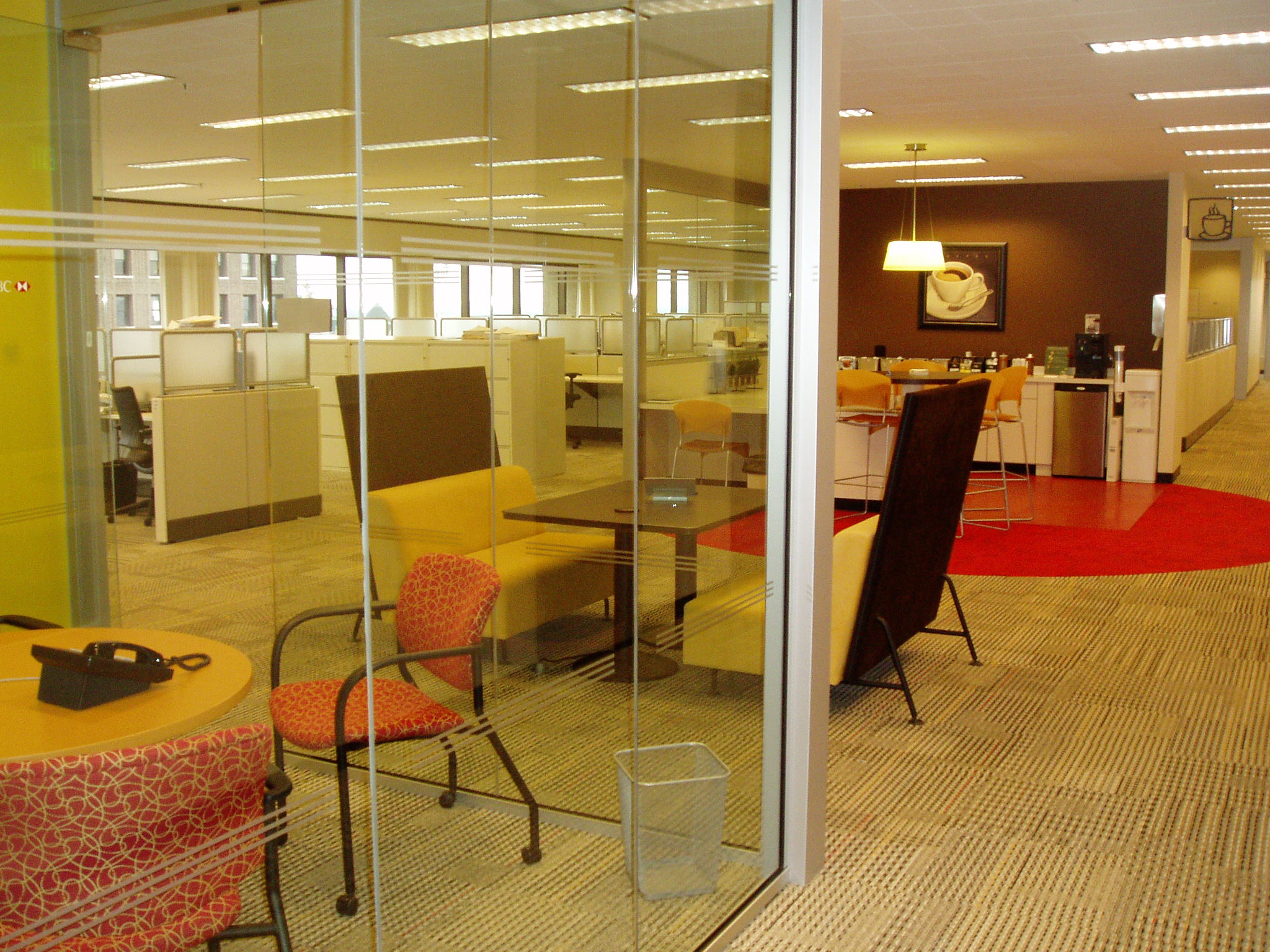 "The more living patterns there are in a place - a room, a building, or a town - the more it comes to life as an entirety, the more it glows, the more it has that self-maintaining fire which is the quality without a name." - Christopher Alexander
As the quality of natural light changes with the seasons, the quality of an interior space also changes. Responsive to seasonal dynamics, Trautman Associates interior designers work closely with clients, engaging five key stages in the design process:
Program Analysis
Design Development
Specifications
Site-specific Problem Solving
Implementation
In stage one, we identify the client's needs, particular to the function of the space. In stage two, we begin to bring the space to life by introducing color schemes, patterns, and textures, engaging empirical inquiry into the aesthetic feel of the space. In stage three, we zero in on the material finishes, from carpets and wallcoverings to furniture, working with leading manufacturers including Herman Miller, Steelcase, Allsteel, and Gunlocke. In stage four, we make final revisions to interiors selections. In stage five, the final stage, we coordinate with contractors to determine an installation plan designed to meet the timeframe of the client.
As specialists in interior environments, we are always available to meet with our clients on location, offering professional services in every stage of the design process.
PROJECTS